What is a VPN?
Virtual private networks (VPN) provide an encrypted connection between a user's distributed sites over a public network (e.g., the Internet).
The basic idea is to provide an encrypted IP tunnel through the Internet that permits distributed sites to communicate securely. The encrypted tunnel provides a secure path for network applications and requires no changes to the application.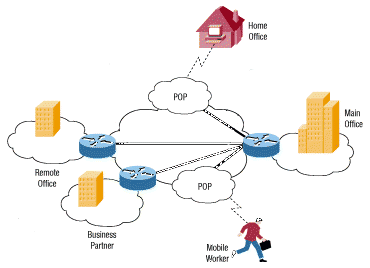 VPNs connect both branch offices and telecommuters into an enterprise-wide corporate network via the Internet, and can eliminate all long distance charges, along with the management and security responsibilities of maintaining private networks.