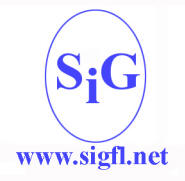 Home Delivery, Setup & Training Available On All
Products Sold By SiG.


All manufacturer's warranty on a product will apply when purchased through sigfl.net. To learn more about any manufacturer's warranty prior to purchase please call us.

Call us at:
786-201-2939
Acer X1160 2000 ANSI Lumens
DLP Projector

Projection System: DLP (Digital Light Processing) technology from Texas Instruments
Projection Mode: Front, Rear, Front ceiling, Rear ceiling
Displayable Colors: 16.7 million
Video Compatibility: NTSC: 3.58/ 4.43,PAL: B/ D/ G/ H/ I/ M/ N, HDTV: 720p, 1080i, EDTV: 480p, 576p, SDTV: 480i, 576i
Native: SVGA (800 x 600)
Maximum: WXGA (1440 x 900)
Contrast Ratio: 2000:1
Brightness: 2000 ANSI Lumens (Standard mode)
Lens: F = 2.41, f = 21.79mm, manual focus
Horizontal Scan Rate: 31.5~100 KHz
Vertical Refresh Rate: 50~85 Hz
Keystone Correction: +/- 40°
Integrated Speaker: None
Digital Zoom: 2X
Control Interface: USB Type B
Input Interface: 1x Composite video RCA jack, 1x S-video mini-DIN, 1x Analog/RGB component video (D-sub)
Data Compatibility: WXGA+, WXGA, SXGA+, SXGA, XGA, SVGA, VGA; PC, Macintosh, iMac systems; VESA standard


Price: $485.00




Epson PowerLite S5 2000 ANSI Lumens Multimedia Projector

Projection System: Epson 3LCD technology
Projection Method: Front/rear/ceiling mount
Driving method: Epson Poly-silicon TFT Active Matrix
Pixel number: 480,000 dots (800x600) x3 LCDs
Resolution: 800x600 (Native); 640x480, 1024x768, 1280x1024 (Resize)
Aspect ratio: 4:3 (supports 16:9)
Life: 3000 Hours (High Brightness), 4000 Hours (Low Brightness)
Screen Width Ratio (distance/width): 1.2
Screen Size (projected distance): 30"~300" (2.9~39.8')
Brightness (high brightness mode): Upto 2000 ANSI Lumens
Contrast Ratio (high brightness, game mode): Upto 400:1
Brightness Uniformity (typical): 90%
Color Reproduction: 16.7 million
Audio Output: 1W Monaural
Display performance: NTSC- 560 line; PAL- 560 line (depends on observation of the multi burst pattern)
Input signal: NTSC/ NTSC4.43/ PAL/ M-PAL/ N-PAL/ PAL60/ SECAM 480i, 480p,HDTV: 720p, 1080i




Price: $584.99





Infocus IN34 2500 Lumens
DLP Projector



Native Aspect Ratio: 4x3
Supported Aspect Ratio: 16:9, 4:3, 5:4
Brightness (max ANSI lumens): Whisper - 2000 max ANSI lumens; High Bright - 2500 max ANSI lumens
Contrast Ratio: 1000:1 Full On/Full Off
Display Technology: DLP by Texas Instruments- 0.7" XGA DDR DMD
Color Wheel (DLP Only): 4-segment, 2-speed
Native Resolution: XGA
Projector Placement: Ceiling Projection, Front Projection, Rear Projection
Lamp Wattage: High Bright - 200 Watts
Lamp Life: High Bright - 2000 Hours
Minimum Image Size: 2.7 ft / 0.82 m
Maximum Image Size: 22 ft / 6.71 m
Standard Lens Zoom: 1.2:1
Standard Lens Throw Ratio: 1.83~2.27 (Distance/Width)
Standard Lens Image Offset Ratio: 115.0% (4:3)
Standard Lens Projection Distance: 4.9~32.8 ft / 1.49~10 m
DVI: 1 (Requires M1 to DVI cable SP-DVI-A)
M1: 1 (Supports analog and digital)
Component (RCA): 1 (480i/480p requires VESA to Component cable or M1 to Component cable)
Video Compatibility: Full NTSC, PAL, SECAM, 480i, 576i, 480p, 576p, 720p, 1080i
Speakers: 3.0 Watt mono speaker



Price: $885.99 Great System




Many More Projectors To Choose From - Call For More Info
Acer, Infocus, Epson, BenQ, Mitsubishi, Sony, & Viewsonic

Call us with any question you may have, we are always here to help you.