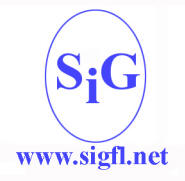 Home Theater Sub Menu





Professional Home Theater Installations Available On All Home Theater Products Sold By SiG.

FREE Delivery On All TVs, Surround Sound Systems, & Remote Controls


All manufacturer's warranty on a product will apply when purchased through sigfl.net. To learn more about any manufacturer's warranty prior to purchase please call us.

Call us at:
786-201-2939
954-306-1020
561-247-6400
Home Theater Products
Projectors



Mitsubishi HC1600
Regular Price: $1495
Your Price: $995


The HC1600 is a native 720P high definition projector. This DLP projector produces bright 1700 ANSI lumens images and includes a sharp 2500:1 contrast ratio for extraordinary crisp details. Additionally, it includes rich connectivity with support for digital HDMI native signals for true high definition images. It also includes both vertical and horizontal digital keystone, a five segment color wheel (R/G/B/W/Y), and operates at an ultra-quiet 25dBA (low mode) noise level so you can sit back and enjoy your picture instead of any distracting operating noises.






Optoma HD65
Regular Price: $1095
Your Price: $895


The Optoma HD65 is a 720p home theater projector that brings accessibility to high-definition, big-screen video content. At 1600 lumens and the latest color processing technologies, the HD65 delivers subtle and incredible image quality and contrast. With a variety of connectivity options, including HDMI v.1.3, the Optoma HD65 reproduces the realism that high-definition offers.

Features: Native 720p (1280x720) resolution 1600 lumens and sleek four (4) pound form factor Multiple HD inputs, including: HDMI v1.3 Latest color processing technologies from Texas Instruments for amazing colors






Mitsubishi HC6500
Regular Price: $3195
Your Price: $2100



The HC6500 is a native 1080p home theater projector. It includes the latest LCD technology and HQV processor for the sharpest definition to image details. It also includes support for two HDMI inputs (v1.3), an ultra-hushed 17dba noise rating (low mode), inorganic LCD panels, an ultra-fast dynamic iris, a bright 1200lm rating and an ultra crisp 15000:1 contrast ration to produce an overall stunning viewing experience



Mitsubishi HC7000
Regular Price: $4100
Your Price: $2500


HD 4000U Professional Ceiling Projector • Resolution: 1280 X 768 WXGA 720P, • Low Noise Level of 31 DBA, • NTSC/PAL PALM PAL M, • HDTV: 525/625P 1080I 720P, • Display Technology: DDP3020 CHIP, • PC Compability, • Brightness: 2000 ANSI Lumens, • Constrast Ratio: 2500:1, • Warranty: 3 years parts / 3 years Labor, • RS232, • Component Input: 1, • Composite Input: 1, • RGB/PC: 1, • SVHS: 1, • HDMI: 1, • Serial RS232: 1, • Remote IR: 1, • 12.2" x 3.9" x 9.6" / 6.5 lbs




Optoma TX1080
Regular Price: $3800
Your Price: $2999




For unmatched resolution and color quality in a professional digital data projector, look no further than the Optoma TX1080. With native 1080p (1920 x 1080) resolution and a DLPฎ chipset plus BrilliantColor™ technology from Texas Instruments, the TX1080 is the consummate projector for demanding business or home theater use. Offering network management functionality and a multitude of connectivity options, the TX1080 also features native pixel matching with any PC resolution and is one of the brightest HD projectors for any corporate environment.

Features:
Native HD (1920 x 1080) resolution
Presentation friendly IR remote with USB mouse function and laser pointer
Features Texas Instruments 1080p DLP chipset and BrilliantColor technology
Extensive connectivity such as HDMI, DVI, VGA, s-video, composite, RS-232, USB and RJ45
Control projector remotely via network connection or serial commands


Many More Home Theater Products To Choose From - Call For More Info
Call us with any question you may have, we are always here to help you.